Unlock the potential of local search and see how local SEO can transform your business for the better.
Introduction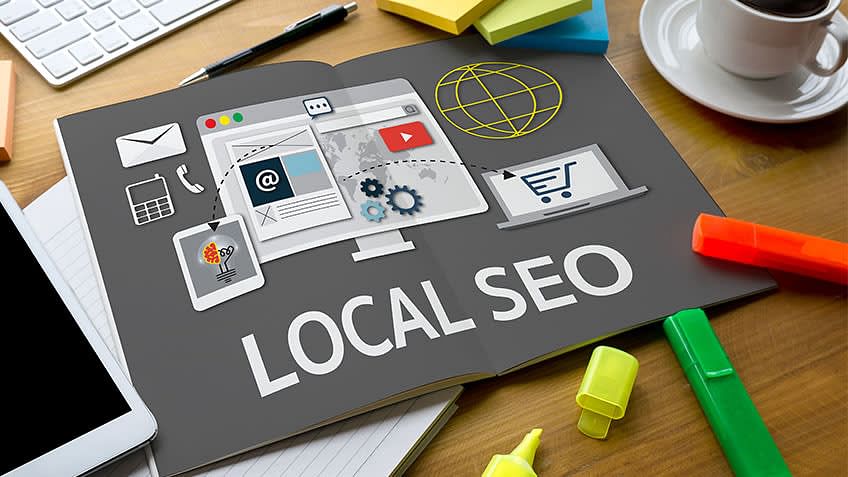 In the modern digital age, businesses must have a robust online presence to stay ahead of the competition. One of the most effective ways to achieve this is by optimizing your website for search engines, particularly for local search. But why is local SEO so important for your business? In this article, we'll explore the significance of local SEO and how it can elevate your brand's visibility, credibility, and success in the ever-evolving digital landscape.
What is Local SEO?
Local SEO, or Local Search Engine Optimization, refers to the process of enhancing your online presence to attract more customers from location-based searches. These searches can take place on search engines such as Google, Bing, or even specialized local platforms like Yelp and TripAdvisor. By optimizing your website and online content, you can help potential customers discover your business more easily when they search for products or services in your area.
Why Local SEO is Important for Your Business
Reach Targeted Local Customers
Local SEO allows you to reach customers who are actively looking for businesses like yours in their vicinity. This targeted approach helps you connect with potential clients who are more likely to convert into paying customers, as they're already searching for your products or services. By appearing in local search results, your business stands a higher chance of attracting the attention of nearby customers and driving them to your doorstep.
Increase Online Visibility
Having a strong local SEO strategy helps improve your online visibility. With millions of websites competing for attention, it's crucial to stand out and be easily found by potential customers. Local SEO helps your website rank higher in search engine results pages (SERPs) for location-based searches, increasing the likelihood that potential customers will discover your business.
Build Trust and Credibility
When your business appears prominently in local search results, it creates a sense of trust and credibility among potential customers. A high ranking signals to users that your business is reputable and well-established in your community, making them more likely to choose you over your competitors.
Mobile and Voice Search Optimization
The rapid growth of mobile and voice search has further emphasized the importance of local SEO. As users increasingly rely on their smartphones and voice-activated assistants to find local businesses, optimizing your online presence for these platforms becomes essential. A robust local SEO strategy ensures that your business is visible and accessible to customers using mobile and voice search.
Stand Out with Local Reviews
Online reviews play a significant role in shaping a customer's decision to choose your business. Local SEO helps you leverage the power of customer testimonials by encouraging and managing local reviews on platforms like Google My Business, Yelp, and Facebook. Positive reviews not only boost your online reputation but also enhance your local SEO rankings, helping your business stand out among the competition.
Stay Ahead of Competitors
By investing in local SEO, you gain a competitive edge over other businesses in your industry. As more companies recognize the importance of local search optimization, those who fail to adapt risk being left behind. Embracing local SEO enables you to stay ahead of the curve and attract more customers in an increasingly competitive digital landscape.
How to Implement Local SEO for Your Business
Now that you understand why local SEO is crucial for your business, let's explore some key strategies to help you optimize your online presence:
Optimize Your Google My Business Listing
Claiming and optimizing your Google My Business (GMB) listing is the first step towards an effective local SEO strategy. Make sure to include accurate and up-to-date information, such as your business name, address, phone number, website, hours of operation, and relevant categories. Add high-quality images and actively managing customer reviews can also improve your GMB listing, making it more appealing to potential clients.
Focus on Local Keywords
Identify and incorporate local keywords relevant to your business throughout your website content, meta tags, and image alt tags. These keywords should include your location and target service areas to help search engines understand your business's geographical focus. For instance, if you run a bakery in Chicago, you might target keywords like "Chicago bakery" or "best pastries in Chicago."
Create Location-Specific Content
Developing content tailored to your local audience can help boost your local SEO efforts. Consider writing blog posts about local events, news, or community activities related to your business. By creating locally relevant content, you not only enhance your online presence but also engage your audience and position your brand as a knowledgeable industry leader.
Leverage Local Business Directories
Submit your business information to local business directories and citation sites such as Yelp, Yellow Pages, and TripAdvisor. Ensure that your Name, Address, and Phone number (NAP) information is consistent across all platforms, as inconsistencies can negatively impact your local SEO rankings.
Optimize for Mobile and Voice Search
With the growing prevalence of mobile and voice search, it's crucial to ensure that your website is responsive and mobile-friendly. Additionally, optimize your content for voice search by incorporating conversational language and long-tail keywords that mimic how users ask questions verbally.
Encourage and Manage Customer Reviews
Actively encourage customers to leave reviews on your Google My Business listing, social media profiles, and other relevant review platforms. Respond to both positive and negative feedback in a professional and timely manner, demonstrating your commitment to excellent customer service. A strong online reputation, backed by positive reviews, can significantly impact your local SEO rankings and attract more customers.
Utilize Schema Markup
Schema markup is a form of structured data that helps search engines better understand your website content. By implementing schema markup, you can provide search engines with additional information about your business, such as location, contact details, and operating hours. This, in turn, can lead to richer search results, enhancing your online visibility and credibility.
Monitor Your Local SEO Performance
Regularly tracking and analyzing your local SEO performance is essential for identifying areas of improvement and measuring the success of your efforts. Utilize tools like Google Analytics and Google Search Console to monitor your website's traffic, rankings, and user behavior, and make data-driven adjustments to your strategy as needed.
Conclusion
In summary, local SEO is a critical component of any business's digital marketing strategy. By optimizing your online presence for local search, you can connect with targeted customers, boost your online visibility, and stay ahead of your competition. With the right approach and consistent effort, local SEO can significantly impact your business's growth and success. Start implementing the strategies discussed in this article and see how local SEO can transform your business for the better.
---