Drive More Traffic, Improve User Experience, and Boost Conversions with Our Comprehensive On-Page SEO Solutions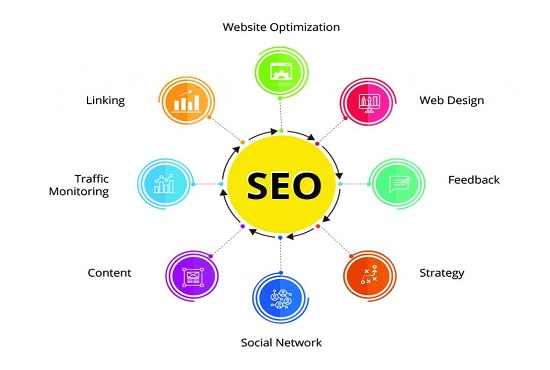 What Are On-Page SEO Services?
On-Page SEO services focus on optimizing various elements within your website, ensuring that search engines can easily crawl, index, and rank your pages. By improving your website's structure, content, and user experience, our comprehensive on-page SEO solutions help you rank higher in search engine results pages (SERPs), drive more organic traffic, and increase conversions.
Our On-Page SEO Services include:
Keyword Research & Optimization: We conduct in-depth keyword research to identify the most relevant and profitable keywords for your business, then strategically incorporate them into your content and meta tags.
Content Optimization: Our team of experienced writers and editors will optimize your existing content, ensuring it's engaging, informative, and optimized for search engines.
Title & Meta Tags Optimization: We'll craft compelling, keyword-rich title tags and meta descriptions that not only improve click-through rates but also help search engines understand the context of your pages.
Header Tags & URL Structure: We'll optimize your header tags (H1, H2, H3) and URL structure to improve readability, user experience, and search engine rankings.
Internal Linking: Our on-page SEO experts will analyze and optimize your website's internal linking structure to help search engines crawl your site more efficiently and distribute link equity effectively.
Image Optimization: We'll ensure your images are properly formatted, compressed, and have descriptive alt tags to improve page load times and overall user experience.
Why Choose Our On-Page SEO Services?
Our team of on-page SEO experts is committed to delivering exceptional results tailored to your specific needs. Here's why our on-page SEO services are the right choice for your business:
Expertise: Our team consists of skilled SEO professionals with years of experience optimizing websites for search engines.
Customized Approach: We tailor our on-page SEO solutions to your unique business needs and goals, ensuring a personalized and effective strategy.
Comprehensive Analysis: We conduct a thorough on-page SEO audit of your website, identifying areas for improvement and creating a detailed optimization plan.
Transparent Reporting: We provide regular reports and updates on our progress, ensuring you stay informed and in control of your on-page SEO strategy.
Satisfaction Guarantee: We are confident in the quality of our on-page SEO services and offer a satisfaction guarantee. If you're not completely satisfied with our work, we'll make the necessary adjustments until you are.
Our Process
Our on-page SEO process is designed to be efficient, transparent, and results-driven. Here's how it works:
Discovery: We start by understanding your business, target audience, and SEO objectives to create a customized on-page SEO plan.
On-Page SEO Audit: Our team conducts a comprehensive audit of your website, identifying areas for improvement and creating a detailed optimization plan.
Implementation: We implement the on-page SEO optimizations, including keyword research and optimization, content optimization, and technical improvements.
Monitoring & Reporting: We continuously monitor your website's performance, providing regular updates and reports to ensure your on-page SEO strategy is on track.
Ongoing Optimization: We make ongoing adjustments to your on-page SEO strategy as needed, ensuring your website stays ahead of the competition and continues to rank well in SERPs.
Book in a call with the team now to discuss how we can help your site: https://calendly.com/seowebbooster/30min